Susie Beale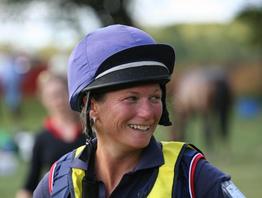 Susie is the owner of Cairn O'Mount Stables with more than 20 years in the horse industry teaching, coaching young riders, competing, and caring for horses.
As an International Event Rider, she has brought along countless horses and riders up through the levels, as well as achieved personal success competing at the top of her sport.
For Susie's complete biography, please visit
Susie's page.
---
Chris Adair

​Chris has been working with Susie at Cairn O'Mount stables in various capacities since 2006.

Over the years, she has assisted Susie with many aspects of her business including managing the stable, teaching, and riding. Chris as extensive experience teaching coaching at events and in the dressage arena.

Chris currently rides Susie's former Advanced horse, Isabella, and has used the opportunity compete in the dressage arena. Chris currently competes successfully at Fourth Level, and earned their USDF Bronze Medal in 2015.
---
Willa Brown

​Willa joined the Cairn O'Mount Team in the spring of 2016 as our Stable Manager. Willa oversees the day to day activities at the stable as well as assists with riding.

Willa graduated from University of Massachusetts Amherst with a degree in Equestrian Science and Business. She has extensive experience managing large facilities and enjoys eventing, successfully competing through Training.

She is currently bringing along a young horse through the levels and enjoys teaching, coaching, and competing in eventing, dressage, and jumpers.

Pictured left, Willa with Kodie after earning a 72% at USDF Recognized competition at Rhythm and Blues Dressage Show.



Amy Olsen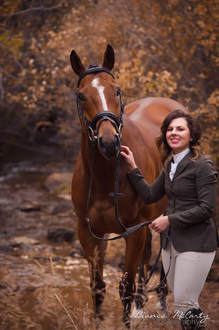 ​Amy joined the Cairn O'Mount team from the west coast in 2016 where she brought extensive knowledge in eventing, fox hunting, and horsemanship. She has competed successfully through Training and is working towards continuing up the levels.

Amy can be found assisting with running the stable, teaching, and riding.

Pictured left, Amy with her OTTB project Patriot.
---